PROPERTY DEVELOPMENT SERVICES
Our property development division focuses on the lucrative niche of rental ventures. We work alongside our investors to choose, purchase, and renovate their property and then have it re-assessed and then acquire tenants on their behalf.



HOW IT WORKS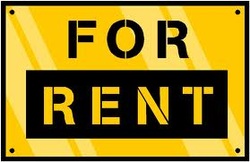 If you're thinking about investing in a rental property, experts say low home prices combined with low interest rates make this the best time in years to become a real-estate investor.

The Destiny rental strategy focuses on purchasing single unit dwellings with duplex and triplex potential for much lower than their assessed value. These properties allow our investors to realize the joys of multiple streams of rental income while lowering their overall risk. With two or more units rented out the problem of negative cash flow is reduced and often negated completely. If one unit is vacant, all or a portion of expenses is covered by the other unit(s), instead of being completely out of pocket.

Using comparative market analysis techniques coupled with hard research we have developed a strategy to find potential rental properties that will often return all of the purchasers capital investment. This leaves our investors with a potentially free, long-term asset that continues to appreciate along with the rest of the real estate market while generating on-going rental income. It's really a win-win-win situation for our customers.

We do all the legwork for the purchase, renovation, property-assessment and tenanting of the project and even offer an ongoing property management service for a small percentage of the rent collected.


Please call Rick Puiu at 905-260-9697 or send an email to rick@destinyproperties.ca for more information or to set up a private consultation.
---