Basement Project in Bowmanville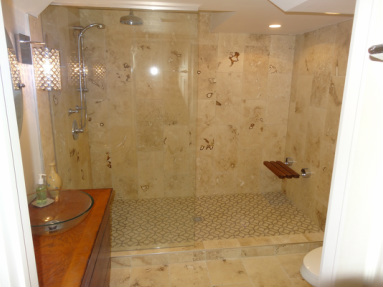 Destiny Properites was great to work with!. They came to meet us and discuss what we were looking to do for our basement renovation. We described what we were looking for and they had some great creative ideas and added some great features that the family loves (i.e. kids cubby hole under the stairs, pool cue pass through). Very good and immediate communication with us and the quality of work was exactly what we wanted and is top notch. Any adjustments as we went through the process were discussed and costs reflected accordingly (up and down!). Job area was cleaned up and maintained excellently throughout the process. Project was completed on our required timeline and Rick and Terry were great to work with and both have a great sense of humour. We will definitely call them again for future renovations that we will have done in our house.
Thanks again Jason and Kim

PS Kolby and Karson love the kids cubby play nook! :)
---
Home Renovation in Port Perry


I initially hired Destiny Properties to finish my walk out basement. They created a 600 square foot room that exceeded all of my expectations. From the library nook to the special lighting and built in video games it is now the perfect family hang out. The tossed marble floors receive endless compliments and the whole project was finished on time and with minimal mess.

Based on the fabulous job they did I then hired them to assist with a major landscaping project. Destiny built the interlock flowerbeds at the front and a walkout deck in the back. The driveway was edged with matching stones and my garden has been admired by all of my neighbours. Destiny took it from a slab path and a fir tree to a truly attractive and usable area.

The final phase for Destiny was to expand the loft in my house and incorporate a luxury bathroom with air tub and a 6 foot walk in shower. The bathroom is wonderful and by adding a big walk in closet in useless loft space, I now have a spacious loft bedroom with all the extras.

As always the work was completed in a timely fashion and with a minimum of mess. The Destiny tradesmen are always willing to listen to my needs and ideas and go out of their way to accommodate them.

I would recommend Destiny Properties as the best contracting company I have been fortunate enough to find.

Christine Oliver


---
Basement Renovation in Oshawa

The work by Destiny Properties was great. Rick, i just want to thank you so much for the perfect work you have done in the basement and in the main floor.Your company is worth of extra praise. I am looking forward to work with Destiny Properties again in the future and I would highly recommend them to everyone. Thanks to all of you guys.

Kind regards, Pat


Office Space Renovation in Whitby Ontario



Destiny Properties:

It is my pleasure to thank you for the excellent work you did for us at our office. We were in a panic when we contacted you as we only had a week to have renovations done, which included the demolition and installation of new floors, painting, repairs, plumbing, carpentry, . . . the list went on! You finished the job on time, on budget, the job site was completely cleaned and move-in ready. You and your crew were courteous, diligent, and finished the job to our complete satisfaction.

Thank you for a job well done!

Beth Wyatt
Mincom NewVision Real Estate Inc.




Bathroom Renovation Durham Region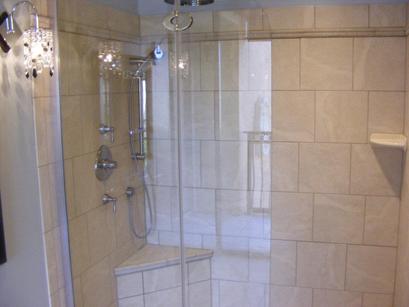 To: Rick Puiu Destiny Properties.

Dear Rick,

I felt the need to write and thank you for the
amazing job you and your team did renovating our bathrooms. You managed to turn
two, very dated, 70s style eyesores into functional and extremely pleasing rooms
and you did so on time and at the right price. I don't know if I mentioned this
while you were here but we had several, so called, design experts prepare
drawings for our master bathroom, the one thing we wanted was a double sink,
they all said it just couldn't be done. Not only did you do it, but you made it
look easy!

While you did a great job on our bathrooms I am
particularly excited by the way you were able to create a walk-in closet for us,
literally out of thin air. I would have never even thought it was possible to
use that open space the way you did. It's that kind of creativity that separates
your company from the rest.

Rick, I would not hesitate to recommend you, your
company and the great group of guys you bring to bear on a project. Pease feel
free to quote me and to use the enclosed pictures in any way you see fit.

Kinds regards and thank you once again,


Cindy Carter

---
Kitchen Renovation in Oshawa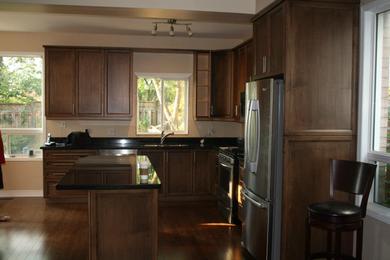 The work performed by Destiny Properties was outstanding. The job involved completing an entire main floor renovation and everything was above and beyond what we expected. They took down a load bearing wall, re-routed everything that was running in the wall (plumbing, heating and electrical), put a cut-out in a second wall, completed all the dry-walling and ceramic flooring, updated the electrical for the new kitchen and the list goes on. The work was completed on schedule and their attention to detail was impressive. Their recommendations and advice throughout the project was invaluable. We love our new kitchen / main-floor and we would recommend them to anyone. Thanks guys! Reg and Sam LeDuc


---
Kitchen Renovation in Oshawa

Dear Rick Puiu, Destiny Properties

I am writing a short letter of appreciation for the work you did in our home. I normally don't write these kinds of letters, but I wanted you to know the three things that made your company's work worthy of extra praise: professionalism, integrity and cleanliness.

You were all extremely professional. Every single person was polite, friendly and always ready to explain what he was doing. The quality of the work was also excellent, even to my somewhat untrained eyes. And, when I had a friend (who has experience in construction) over mid-way through the project, he was impressed with the highly professional quality of everyone's work, and commented that not many contractors do the "extra" that you did. Your ideas were also great.

We also really appreciated your integrity. Having been "burned" somewhat by the construction industry before, you'll remember that we were somewhat mistrusting of the whole process. But our regular meetings, with constant explanation of what was being done and why, really put our minds at ease.

Finally, although Gary and I talked about renovating many times, the mess involved always put us off. The cleanup you and your crew did at the end of the day was above and beyond the call of duty (or maybe should be the standard, but something we've never seen before during construction).

Based on the quality of your work, I'm sure you have plenty of references, but please feel free to add me to that list.

We both look forward to working with Destiny again on future projects!

Regards
Colleen and Gary




Bathroom Renovation in Whitby


Keith


Dealing with Destiny Properties was one of the best contractor experiences we've had. We needed a few walls removed on the main floor and an old shower removed in the onsuite bathroom. The whole experience was smooth and effortless (for us). The communication was great and the end result was excellent. It was going so well, we had them do more work in the bathroom such as replacing the ceiling and sealing up the new shower base and walls.The place was always left clean each day and they made a lot of effort to make sure we were happy with the result. We Are! We will definitely call them again for future renovations.


Kitchen Renovation in Pickering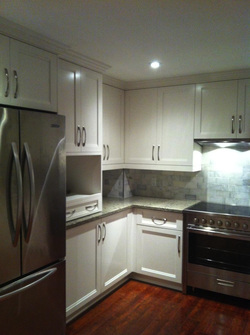 Dave

The people at Destiny Properties are really good at what they do. Our job was very involved, work inside and out of the house including a fire place removal, roof patching and reinsulation of a one storey attic, The moving of a sliding door from one end of the house to the other and removing an old deck and building a new one that followed this door. A rebuilding of outside wall including brick work and electrical. Inside the raising of the floor in a sunken family room and the installation of a new partition wall for big screen tv (including) internal wiring. Replacement of ceiling and the scraping of another (removal of stucco). The resulting ceiling entirely smooth, you would never know that it had been popcorn. The preparation of the new kitchen with walls, and later the backsplash after cabinet installation. Several painting jobs in kitchen, hallway and family room very fresh with no blemishes. Also alteration of existing archway and new framing. Plumbing and electrical completed for kitchen and new electrical panel in basement. Destiny was always very courteous and willing to pick up any of those small unexpected jobs that crop up with renovations. They always cleaned up the area before leaving every night and were very reliable. We highly recommend Destiny Properties for your renovations.

---
BATHROOM RENOVATION IN BROOKLYN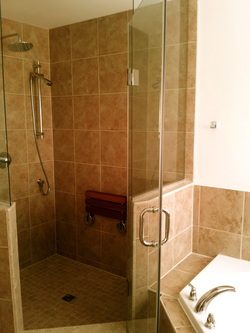 Michael


We are extremely pleased with the job done renovating our ensuite shower by Destiny Properties. Our previous shower was poorly constructed by the original home builder and was leaking. We received multiple quotes with Destiny being the best for communicating the nature of the problem and the solution for fixing it. When the job was started the communication continued to be great with us being kept in the loop on the schedule and decisions as they arose. We would definitely use Destiny again and recommend them to other people.

---
BATHROOM RENOVATION IN COURTICE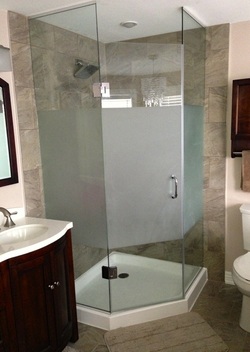 We had Destiny Properties Inc. in to do a complete renovation of our master bath/ensuite. Rick was beyond amazing with his timeliness, work ethic, and personality. His quote was excellent and it actually came in under budget. He was very effective in explaining the processes he was going through and dealt with any hiccup along the way with ease. We truly could not have asked for a better person or company to help make our house a home. During a stressful time of attempting to renovate our entire home before the holidays it was nice to have someone we could trust along the way, so much so that we have hired Rick and his team to do a complete refinish of our basement. Rick is a true professional and an even better person. Anyone who is looking for high quality work at a more than workable budget, please do yourself a favour and call Rick at Destiny Prooperties Inc. it will be the best thing you ever do. Thanks again Rick for everything. Bryan Fox.

---